About the Club
The most popular sarbodaya sammilani club of dumdum maintain the tradition and banediyana of the greatest festival of Bengali\\\'s Durga puja through out the last 71 years.their intense efforts and the social activities they perform through this puja are not the greatest job it\\\'s a wonderful job and we are not only giving them thanks,we can feel emphatically an encourage them to go further.let them go further,keep the tradition of the puja of Bengal,and do more social activities and Maa Durga also protect them with her ten hands from the negative power of the world and also no evil power can prevail in this great work.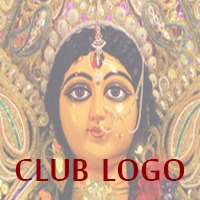 Address :
Contact Person :
Winners :
Votes 2021 :
Login Process
Click here to Log In
The login process with us is very simple.
By just following the below mentioned steps you can Login into your portal.
Enter your Club Code
A One Time Password (OTP) will be send at your registered numbers
Enter the OTP & Login
Once you Login set your password.
From next time you can Login just by entering your Club Code & Password.
Phase-II Voting procedure
Voting for the 2nd phase is scheduled from 20th September, 2021 to 06th October, 2021 (up to 5pm).
Top 200 clubs selected after 1st phase will be eligible for it.
Our Winners will be selected on the following criteria :

Public Votes
Each Club will have to Login to their portals and describe their Puja Themes along with minimum 12 images.
The winners will be selected by our judges on the basis of public votes and theme images.
If any Club/ Puja Committees doesn't upload the images then that Club/ Puja Committees will be disqualified.